Now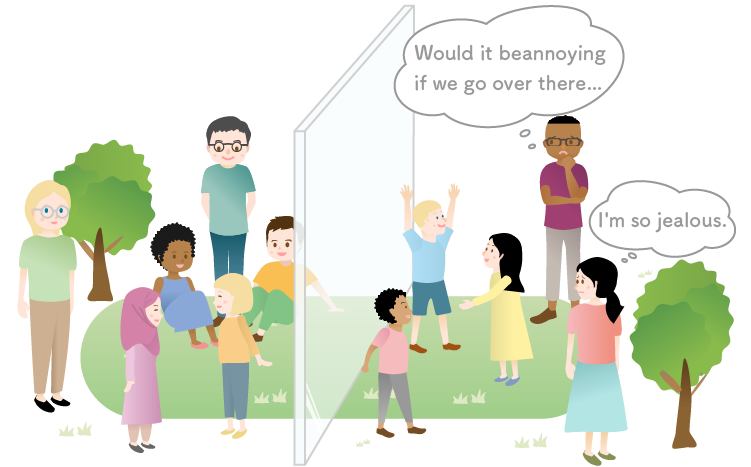 Non-Challenged
People's World
Challenged
People's World
People in the challenged world believe, there is a glass wall between non-challenged people's world and challenged people's world. From the non-challenged people's world, the challenged people's world is invisible. They can see the challenged people's world if they try consciously, but they don't have a chance to be conscious in their normal lives. That's why it's out of sight.
However, many people want to support if they can. But they don't know how.
On the other side, from the challenged people's world, the non-challenged people's world is clearly visible. They always want the non-challenged people to know them. But taking the first step from them needs lots of courage. They are so afraid to take the action because some people would say "No disability" or "Gross" to them.
What We Do
Non-Challenged
People's World
Challenged
People's World
That's why we started "challenged children models". They are kid models, but challenged kids only. For the non-challenged people, seeing the challenged children models on a daily basis will be a good chance to "know" and "understand" disability. Then, their knowledge and level of understanding will improve.
Also, for the challeged people, having a place where they can fly high and seeing the shining role models of people with disabilities will give them confidence and hope.
Our Goal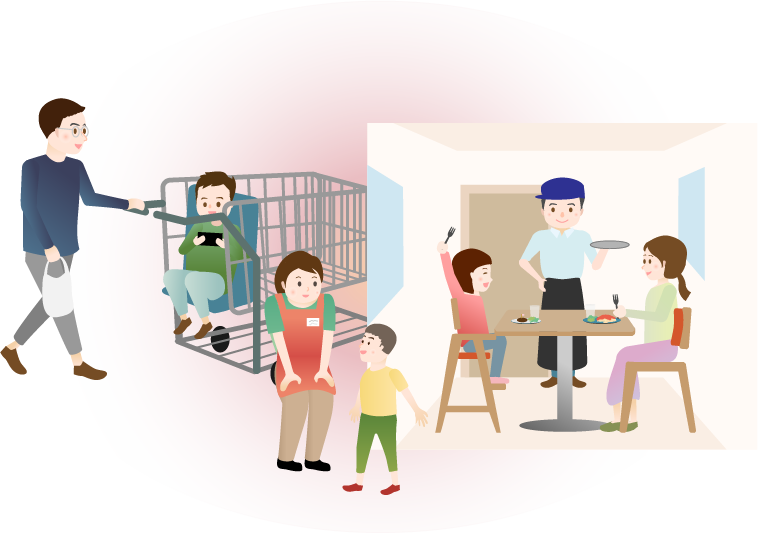 Increasing number of disability friendly companies will help people with disabilities to shop and go out more easily. And they will motivate their consumer appetite.
Then, they can prove that they can contribute to economy even if they have disabilities.
We Can Change the World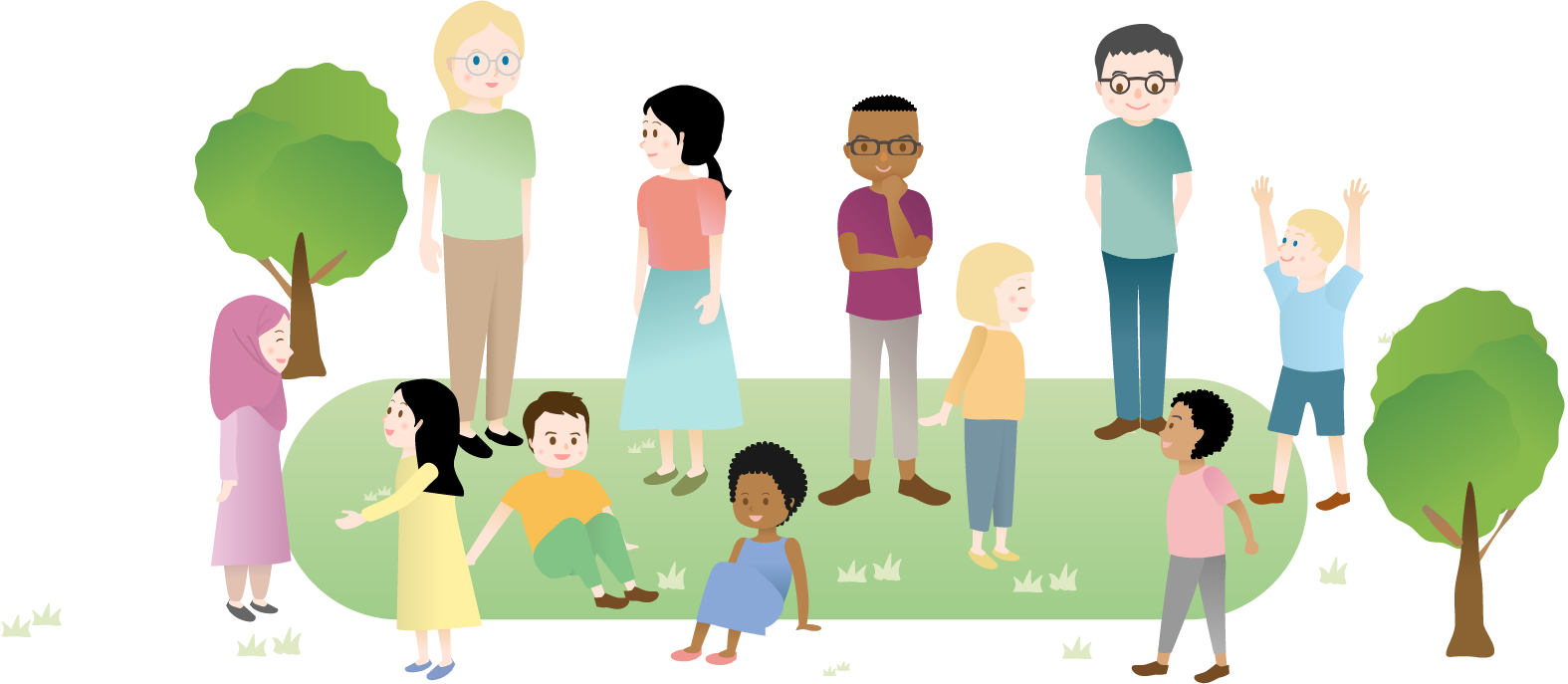 Finally, the glass wall will be gone. Disability friendly society is a society that is friendly to all.
So, are you interested in making this warm society with us?
Be a disability friendly company and
get 1 billion fans of people living with disabilities
If you have any questions, please feel free to contact us.